Ruger Revolvers
Ruger revolvers have been manufactured in a variety of models and feature all metal or wooden construction. Below is a list of Ruger's most popular revolvers, don't worry if you can't find your gun's model, we still want to buy it. Our appraisers will figure out the model of your gun, and make sure that you get a fair price.
Single Six
Blackhawk Series
Hawkeye
Vaquero Series
SP-101 Series
Redhawk Series
Bearcat Series
Super Single Six
Police Service Series
GP-100 Series
LCR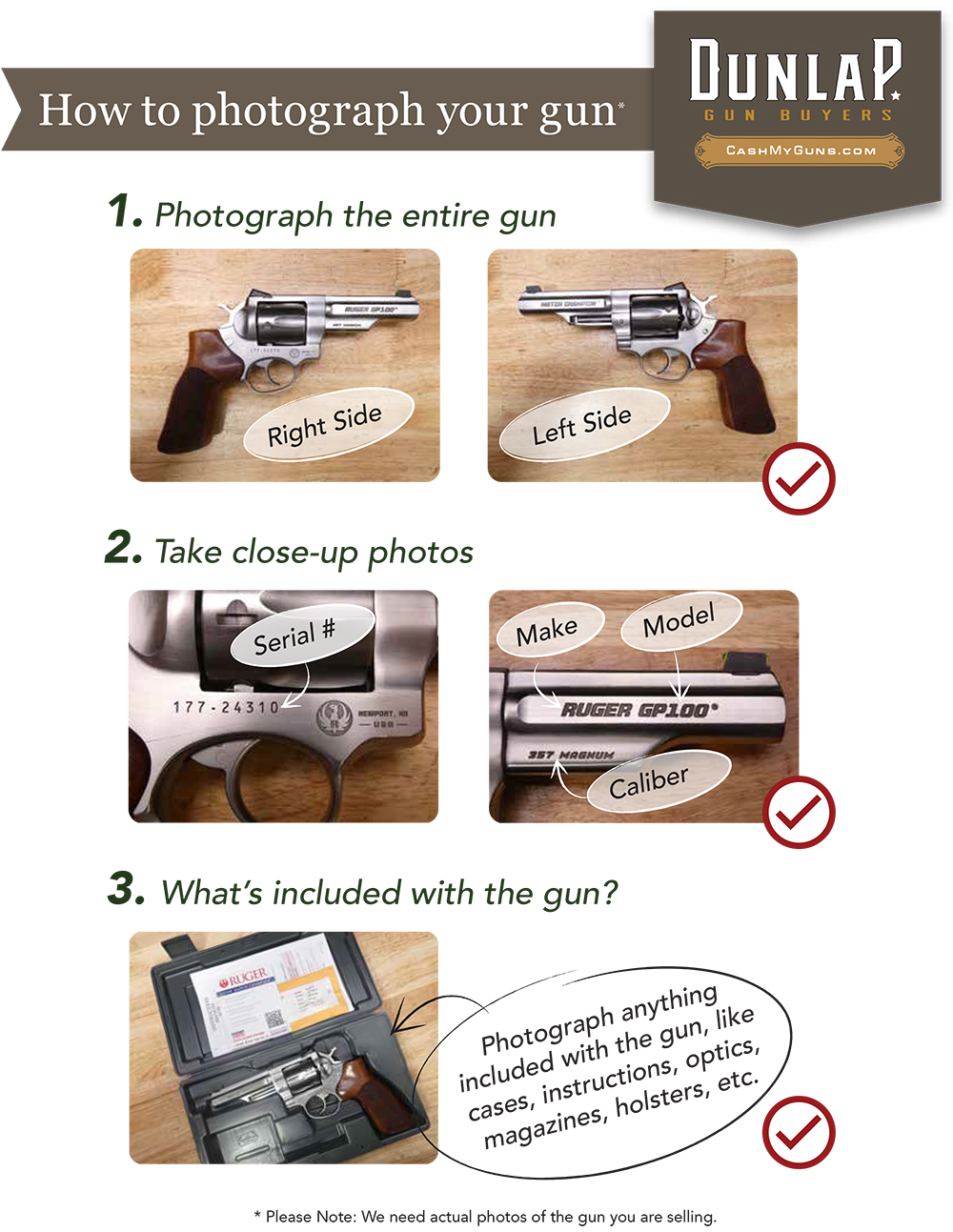 *Note: depending on your firearm's model, accessories, condition, and current trends/sales; your firearm's value may be different then our instant quote. We'll help you identify your particular firearm's value.