How it Works
How it Works
CashMyGuns.com is a safe, discreet and hassle-free way to sell of an unwanted firearm. We buy your new, used, broken and unwanted firearms and guide you through the process of doing so safely and legally.
---
Three Easy Steps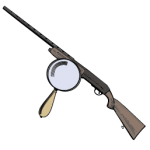 Step 1) Find your firearm's make and model on our website and submit a few photos to us so that we can help appraise it. If you don't know what firearm you own, we have experienced appraisers on staff who can determine your make and model. Simply submit a picture of your firearm(s) and send it to us to assist in this process!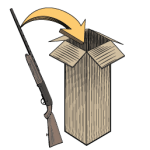 Step 2) After your gun is appraised, we'll make you an offer to buy it. Should you choose to sell it to us, we'll pay for shipping and provide you with instructions for safely securing your firearm and shipping it to us. We'll guide you through the process if you have any concerns and help ensure that you are doing so safely and legally.


Step 3) Once your firearm arrives at our facility we prepare an official record of transfer and a Bill of Sale that indicates that you are no longer the owner of the firearm and it has been legally transferred to a Federal Firearms License (FFL) holder (that's us!). We send a you a copy of the Bill of Sale and issue payment via direct deposit or mailed check. Payment takes as little as 24 hours for direct deposit payments, or 3-7 business days for a mailed check to arrive to you (depending on where you live).

---
How Your Gun is Processed
When your gun is received at our facility, CashMyGuns.com does a simple but thorough inspection of it. We verify it's condition, serial numbers, and inspect it's functionality. It's rare, but if your firearm differs substantially from the pictures you sent us and it is determined that the gun's value is different from what was originally quoted, we will contact you and let you know. We don't like surprises when it comes to an offer (and neither do you) so if the offer has changed we'll again give you the option to accept or reject. Depending on your decision we will either return your gun or finish the sales process by sending you an official Bill of Sale and payment. There is nothing to lose and it's that easy!
---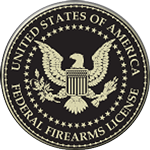 U.S. Federal Firearms License Authorization
We are a United States Federally Licensed Firearms Dealer (FFL) authorized by the U.S. Department of Justice, Bureau of Alcohol, Tobacco Firearms and Explosives (ATF) to purchase, receive, and transfer your firearms. We confirm that every firearm transaction will be done legally and in accordance with the provisions of Title I. of the U.S. Gun Control Act of 1968. If you have any questions regarding this please feel free to contact us.
---
Other Questions?
Please visit our Frequently Asked Questions or Terms & Conditions pages. You can also Contact Us, we'd be happy to tell you more about the process and answer your questions!