Sell Your Guns & Ammo
★
America's Most Trusted Gun Buyer
★
Choose your type of rifle
Why Gun Owners Say We're The Best
How It Works
1

Free Appraisal
Tell us your firearm's make and model and provide a picture. We'll give you an honest appraisal and purchase offer.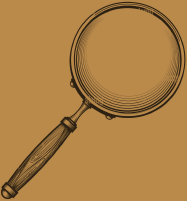 2

Free Shipping
We guide you through safely packaging your firearm and we pay for all shipping and transfer costs to mail it to us (it's free).
3

Quick Payment
We receive your gun and promptly send your payment. Get paid via direct deposit or mailed check in as little as 24 hours.
Why CashMyGuns.com?
When it comes to selling a firearm, we've helped thousands of Americans sell their guns the safe, legal, and hassle-free way. In business for over a decade, we have professionally appraised millions of firearms. Our streamlined process allows us to offer higher prices and make selling a gun fast and easy. Our expert team of appraisers and historians utilize the most sophisticated and comprehensive firearms sales data in the world and consistently beat the competition with offer prices. We live by the golden-rule and treat our customers the way we'd want to be treated. From start to finish we aim for a 5-Star experience.

Customer Reviews
I've successfully completed two transactions with cash my guns. Everything went smoothly, the instructions were very clear. They gave me multiple opportunities to cancel my transactions throughout the process. I felt it was a good way to sell my items without having to deal with buyers personally. If the opportunity arises I will use this company again. I was very pleased with the process.

Bill embody
14:48 24 Sep 23
I was skeptical about this at first, They were very fast with response and very clear about every step. Gave a good offer right off the bat! Much more than any of the local shops. I asked for a little more and they upped their offer. I followed their shipping instructions and everything went just as they said it would. My payment was deposited in my account when they said it would be. Definitely recommend them anyone looking to sell their guns.Top shelf people!Bill Bishop

Bill Bishop
00:09 24 Sep 23
This was seriously easier than I had even hoped for. I super worry and stress over things and this was x10 because I wanted everything to be legal, true and correct. I had to go back and read over my emails with the staff and re-read my final instructions. Surely i had to be skipping a step or something. NOPE!!! It was literally as easy as taking a few pics and printing up a label. All of my questions were answered thoroughly and they always respond super quick.

GREAT company to sell your used firearms. Extremely convenient and timely. They go the extra mile and actually explain the details and condition of your firearms you send them to purchase. I found the ability to send them pics and they're online offers are very reasonable. I did three long guns with them recently and had a great experience. I plan to use them again and again as I clean out my 40 year old gun collection. Also, they are very professional and proactive when it comes to communicating - they follow through on everything.

Kevin Keene
19:09 16 Sep 23
I sold a collection of 11 long guns and was happy with the results. The process was very professional, with prompt and clear email communication. I appreciated that the firm was willing to negotiate (up about 15%) from its initial offer. The offered prices are closer to wholesale than retail, of course, but the convenience of the sales process made it worthwhile for me. Update: I recently made a 2nd transaction with this firm. It was handled just as well as the first.

David Krajicek
19:33 26 Aug 23
Our Blog
Sell your rifles, shotguns, and handcash for cash!
Visit our blog to learn more.