Taurus Revolvers
Taurus revolvers have been manufactured in many different models and configurations. Below is a list of Taurus's most popular revolvers. Don't worry if you can't find your gun's model, we still want to buy it. Our appraisers will figure out the model of your gun, and make sure that you get a fair price.
Model 17 Series
Model 22S Raging Hornet
Model 44 Series
Model 45 Raging Bull
Model 66 Series
Model 454 Casull
Model 851 Protector
Model 21T Tracker
Model 30 Series
Model 45-410 The Judge
Model 65 Series
Model 415
Model 513 Raging Judge
Model 992 Tracker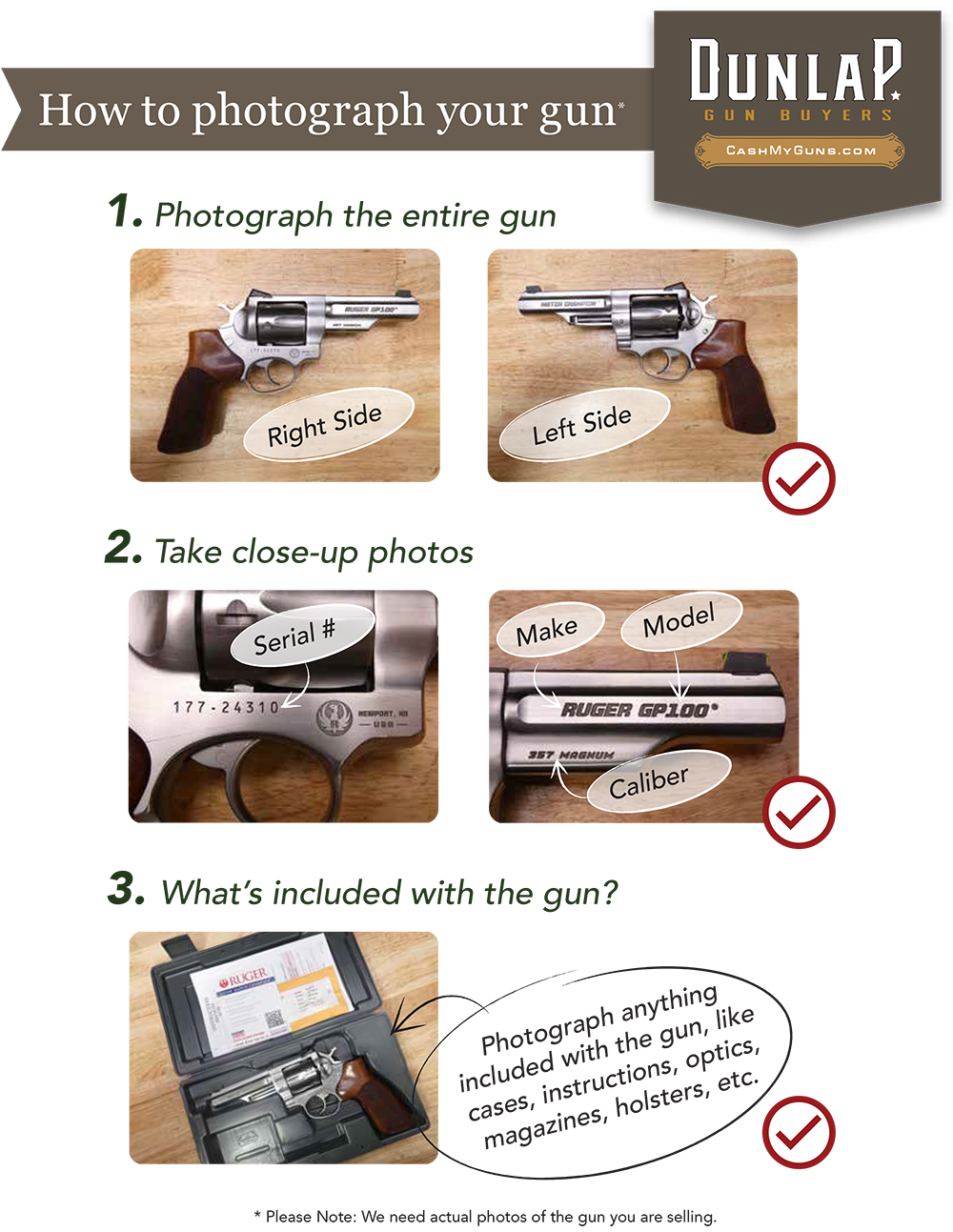 *Note: depending on your firearm's model, accessories, condition, and current trends/sales; your firearm's value may be different then our instant quote. We'll help you identify your particular firearm's value.