Rossi Revolvers
Rossi revolvers have been manufactured with a combination of metal and wood. Below is a list of Rossi's most popular revolvers. Don't worry if you can't find your gun's model–we still want to buy it. Our appraisers will determine the model of your gun and make sure you get a fair price.
Model 31
Model 68
Model 70
Model 88 Stainless
Model 94
Model R352
Model R462
Model 518 Stainless
Model 720 Stainless
Model 877 FS Stainless
Cyclops Model 988 Stainlesss
Model 51
Model 69
Model 84
Model 89 Stainless
Model R351
Model R461
Model 515 Stainless
Model 677 FS
Model 851
Model 971 Series
Plinker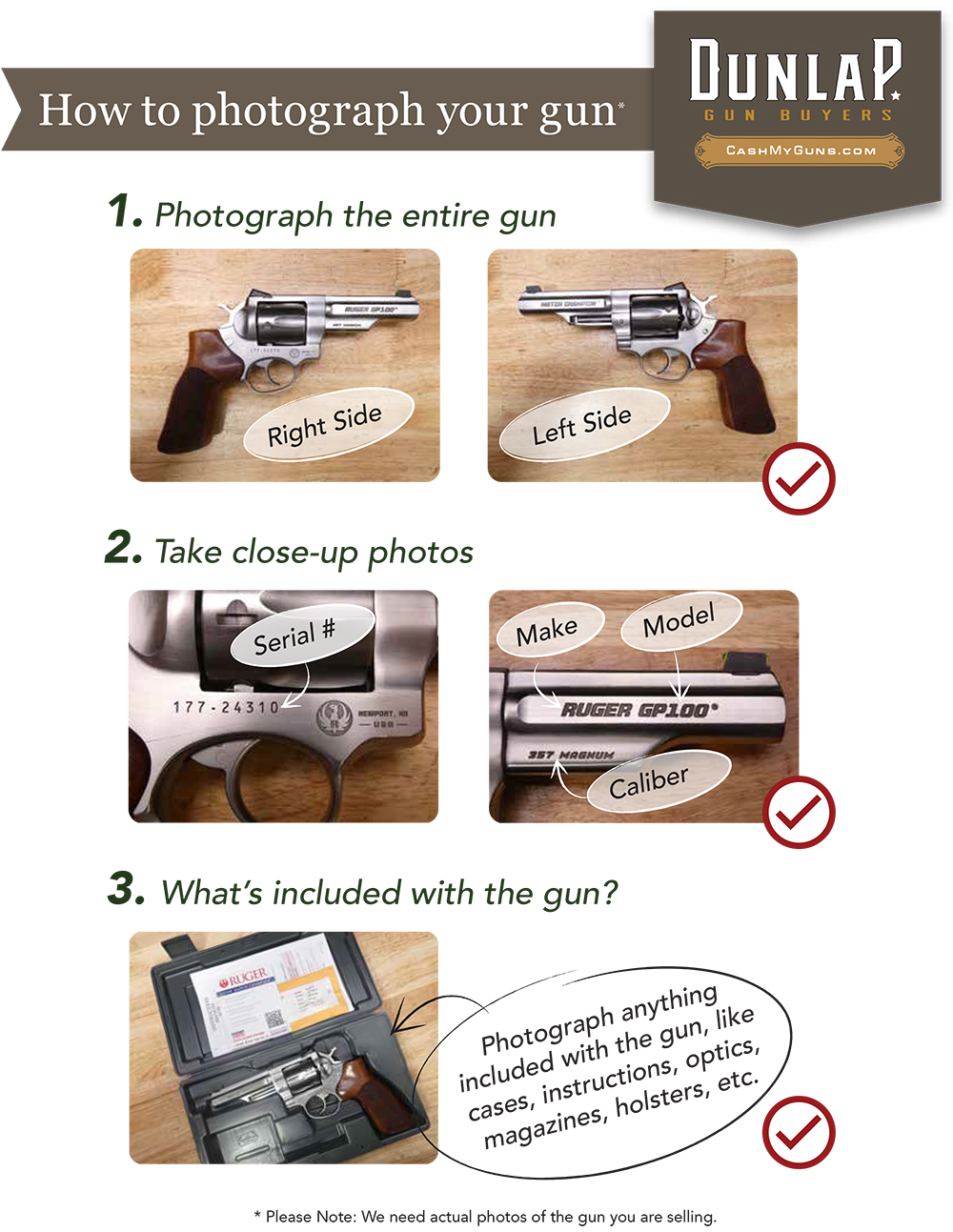 *Note: depending on your firearm's model, accessories, condition, and current trends/sales; your firearm's value may be different then our instant quote. We'll help you identify your particular firearm's value.